Project (2009-2011) >> Publications
The project "Mental Maps: Object and Tools for Assessment" (Mentální mapy: předmět a prostředek hodnocení) will lead to the creation of a number of publications (both articles in specialized periodicals and papers in anthologies from cartographic conferences).
The publications will be classified as follows: first articles in periodicals, then papers from conferences etc. The most recent publications will be placed on the top.
Information about publication will be stated in order: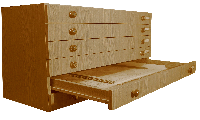 1. title of publication / name of joural, conference...
2. year of publication (journal number)
3. category of publication (see above)
4. pages in journal, proceedings
5. abstract / keywords
6. with some you can download the full version of the text (in format PDF)
Chapter in Book

Geographical Names Frequency Map as a Tool for the Assessment of Territorial Representations in Geography Textbooks / Chapter in Book / Methodology and Methods of Research on Textbooks and Educational Media / S. R. Kučerová, K. Novotná, J. Hátle, J. D. Bláha / / 2014 / pp. 264–275

Abstract: Das Ziel dieses Beitrages ist es, ein Instrument für die Bewertung von sowohl fachspezifischen regionalen Geographie-Lehrbüchern als auch allgemeinen Texten, die den geographischen Raum und seine Teile präsentieren, vorzustellen. Dieses Instrument wurde "Karte der Frequenz von geographischen Namen" genannt. Die Möglichkeiten und Grenzen dieses Instruments werden am Beispiel des Vergleichs der Gebietsrepräsentation der Region Nord-West-Böhmen in tschechischen Geographie-Lehrbüchern für Grundschulen aus verschiedenen Zeitperioden demonstriert. So wie die Geographiedidaktik als eine wissenschaftliche Disziplin an der Schnittstelle von Pädagogik, Didaktik und Geographie steht, vereint das Instrument "Karte der Frequenz von geographischen Namen" die traditionellen methodischen Ansätze von pädagogisch-didaktischen Lehrplananalysen mit Methoden der kartographischen Visualisierung und mit einer geographischen Betrachtung des Raumes. Autoren und Autorinnen von Geographie-Lehrbüchern verwenden bei der Präsentation und Beschreibung von Teilen des geographischen Raumes eine spezifische Art von Fachbegriffen – die sogenannte geographische Namenkunde. Geographische Namen sind mehr oder weniger stabile Begriffe mit einer inneren Bedeutung, die eine bestimmte Vorstellung (Image) der Orte und der Gebiete implizieren. Durch ihre Verwendung tragen wir dazu bei, diese innere Bedeutung zu verbreiten und auch eine Beziehung anderer Menschen zu den Orten und Gebieten zu herzustellen. Verschiedene soziale Weltsichten betonen unterschiedliche Werte und schätzen verschiedene Teile des geographischen Raumes; deshalb verwandelt sich im Laufe der Zeit auch die Präsentation der Orte und der Gebiete. Durch die "Karten der Frequenz von geographischen Namen" gewinnt man eine Vorstellung von der räumlichen Ausgewogenheit bzw. Unausgewogenheit der Präsentation der dargestellten Gebiete, also von der Bevorzugung bestimmter Gegenden vor anderen und einer vorsätzlichen Hervorhebung oder Außerachtlassung von bestimmten Aspekten oder Merkmalen des Raumes.
Keywords: Geographical Names Frequency Map, mental map, Geography Textbooks

Various Ways of Assessment of Cartographic Works / Chapter in Book / Cartography in Central and Eastern Europe / Editors: Georg Gartner, Felix Ortag / / 2010 / pp. 211-229

Abstract: To create valuable output, people must learn from mistakes, learn to evaluate the results of their work and, thus, not to repeat their mistakes. There are many ways of assessing products arising from human activity, i.e. cartographic works as well. Verbal assessment (reviews, references) is the most common one. It usually includes the list of positive and negative aspects of the product, or a multi-criterion assessment containing a system of value parameters of the work, usually numerical. This assessment is usually done by more or less experienced experts. What does the user think, though? It is desirable to find an adequate way of assessment assisted by the user. It is the user who is the ultimate recipient of the product. Apart from standard sociological approach using questionnaires, surveys or managed interviews, there are possibilities with high independence potential in the area of potential semantic differences in the researcher´s and the respondent´s perception. These are represented by various tasks given to individuals or groups concerning cartographic works or an analysis of user mental maps based on the users' experience with cartographic works.
Keywords: assessment of cartographic works, viewpoints of assessment, methods in assessment, map quality, user-friendliness
Article in Journal
Contribution in Conference Proceedings